WHY VISIT?: Moscow is simply a world-class city, on par with New York, London, Paris or Tokyo.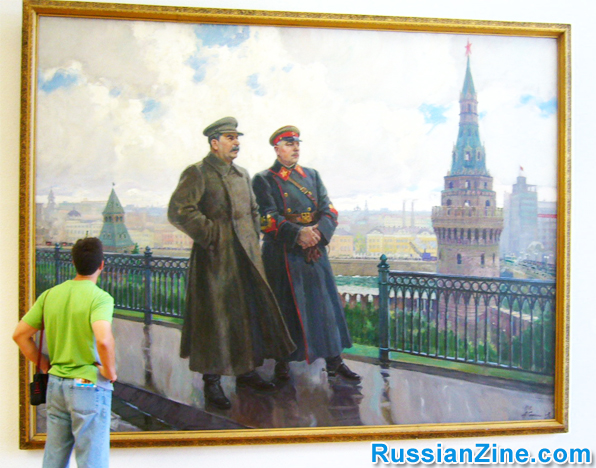 HOW TO GET THERE: With three international airports, there are all sorts of options for getting to Moscow. Ground transportation on the other hand can be confusing, especially if you don't know the language, so it's best if you arrange an airport transfer ahead of time.
WHERE TO STAY: Moscow has probably no less than twenty 5 star hotels. But be prepared to pay upwards of $500 per night or more. I can't recommend any particular hotel because I've always chosen the cheaper option, which is to rent an apartment. But I'll be honest: Even the apartment we rented last time wasn't cheap. We paid $180/night and we were easily a ten or fifteen minute walk to Red Square.
Simply put: Moscow is an expensive town, so start by typing "Moscow apartment rentals" (or some search search term) into Google and compare prices. But look very closely at a map of Moscow to see where the apartment is. In retrospect, I'd recommend the Old (in Russian, "Stary") Arbat region. Old Arbat is one of the precious few pedestrian-only streets, and a great place to spend time in Moscow.
BEST PLACES TO EAT: I'm tempted to write: "Too many to list," but that wouldn't help much, I suppose. But honestly, as far as the best places to eat in Moscow, it comes down to where exactly in Moscow you are, and what your budget is. One thing's for sure: Every year, Moscow is starting to feel more like it's an American city, at least as far as eateries go. With Wendy's, Papa John's Pizza, Sbarros Pizza, Dominos Pizza, Burger King, Starbucks, and of course McDonalds everywhere you go, you'll feel right at home (perhaps more than you wanted to) in Moscow.
As for budget food that's truly Russian, my first recommendation would be one of the Moo-Moo self-serve cafes….They're cafeterias, essentially, popular with students and travelers on a budget. (Note the Russian spelling: Му-Му). Look for the cow logo.

HOW TO GET AROUND:
Like Kiev, Moscow has an excellent subway system that costs just pennies to ride. And it's by far the most beautiful set of subway stations I've ever seen. Nothing comes close, except for perhaps the ones in Kiev and St. Petersburg. But in Moscow, truly each station is like a museum piece. Thousands of tourist come to Moscow with their #1 goal being to explore Moscow's gorgeous subway stops. Their beauty notwithstanding, it's also worth learning to ride Moscow's subway because it's orders of magnitude cheaper than taxis. (Sidenote: Did you know you can learn to read Russian in a few hours? Check out this amazing, free video course which will have you reading actual Russian street signs (and subway maps!) in literally just a few hours.
WHAT TO SEE & DO: Okay, get out your "Must See in Moscow" list and let's compare notes: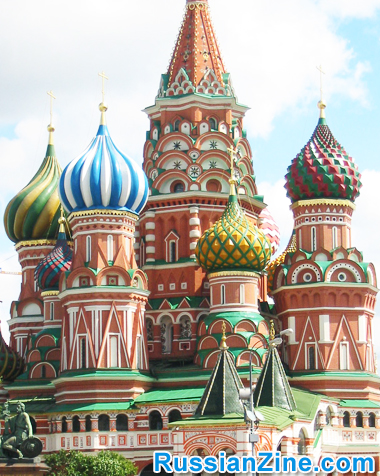 The Moscow subway, especially: Komsomolskaya, Novoslobodskaya, Kievskaya, Arbatskaya, Prospekt Mira, Elektrozavodskaya and Mayakovskaya.
Red Square, The Kremlin, and the GUM department store
Notice how Lenin's tomb is conspicuously absent from my list.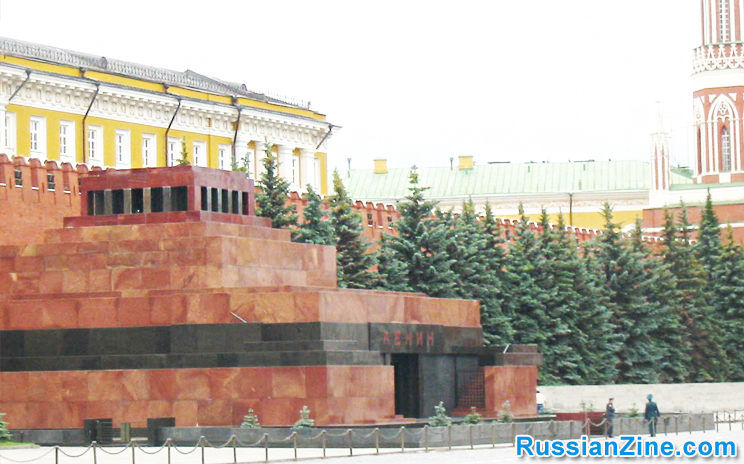 I honestly don't see the attraction here, but if you're compelled to go, get in line early.
Speaking of lines…As you stand in line to get in to the Kremlin, you'll likely be approached by Russians offering to give you a personalized tour. From what I've heard, they're usually honest people and give interesting tours, but you can see everything in the Kremlin well enough on your own.
As for the GUM department store (that long, ornate building which borders Red Square…yes, that's a shoshopping mall)…it's definitely worth a visit. The prices are astronomical – after all, it's where the local oligarch billionaires do their shopping…and even they wince at some of the prices. But window shopping is still free.
From the Red Square area,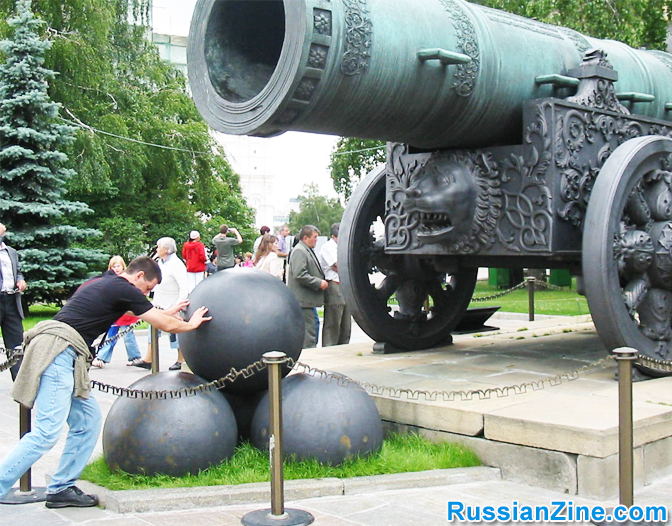 take a walk north along Moscow's most historic road…
Tverskaya Street It's not a pedestrian-only street, like Old Arbat, but it's certainly worth a stroll. Plenty of shopping to be found here, though lots and lots of banks, too. Be forewarned about the cafe called 'Night Flight' a bit further down Tverskaya. It's a hangout for high-priced call girls. Believe me, that hot chick in there who's flirting with you only has eyes on your wallet. Meanwhile, just a few steps further along Tverskaya, across the street from where 'Night Flight' is, you'll see an amazing "gastronom" (grocery store) called "Elissevsky" (ЕЛИСЕЕВСКИЙ in Russian).
That's definitely worth popping in to. I guarantee you've never seen a grocery store this ornate.
If you like art, be sure to make you way to…The State Tretyakovskaya Art Gallery:
Okay, so this museum is dwarfed by its massive cousin to the north, (St. Petersburg's Hermitage museum), but the art within is no less spectacular. Bear in mind that, like so many museums in Russia, the Tretyakovaskaya is CLOSED on Mondays. If you're not an art fan, you can of course skip this recommendation. And if you're an art lover, you probably already know about the gallery. In which case, it's best I just give you this link to their site so you can read about how to get there, another pertinent visitor information: This is the English version of their site): http://www.tretyakovgallery.ru/en/
Old Arbat: As I mentioned earlier, Old Arbat is one of the few pedestrian-only streets in Moscow. This is my favorite place to people watch. Pop into a cafe there, grab a table facing the street, and enjoy the view. I don't just mean attractive women in heels.
It's fun to see one of the oligarchs out and about. I remember seeing one guy walking along Old Arbat surrounded by his four bodyguards all carrying UZIs. Arbat is also the place to get your Moscow souvenirs.
Gorky Park: Gorky Park is more popular with locals than with the tourist crowd. Still, it's a great place to go to see how Moscovites relax.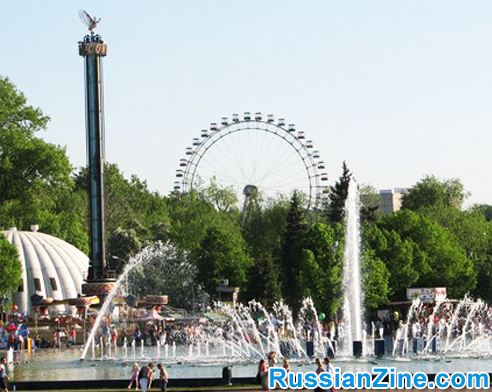 The park runs along the banks of the Moscow River, and has two main sections: The first section is an amusement park with rides and games. You can also rent boats or horses. In summer they create a beach area whch is definitely worth checking out. The other section of the park contains sedate gardens and old architecture. There's also an outdoor amphitheater that hosts concerts in the summer.
Shopping Malls: I've already mentioned GUM (because you were in the area anyway, when at Red Square), but as one of the biggest, wealthiest cities in the world, Moscow has TONS of shopping, and scores of excellent shopping malls. You'll need to ride the subway to get to most of them, being in the suburbs of the city, but choose one or two and make the trip. I haven't been to them all (has anyone?) but one of my favorites is the oddly named (to my ear, anyway) AffiMall. (In Russian: Афимолл.) I loved the enormous matryoshka dolls they have on the upper level. But again, take your pick.
Vegas Shopping Centre (Yes, "Vegas")
Bars & Nightclubs: Word to the wise: Be prepared for Face Control in most of Moscow's upscale clubs. (Go HERE to read about Face Control.) There so many cool, trendy clubs in Moscow, you could go to a different once each night for a month and probably still not see them all. In no particular order, here are five great clubs that I've either been to, or heard good things about from those in the know:
Soho Rooms: (Centrally located, top-notch club.)
The Garage Club: (Ugly name, beautiful place.)
Krysha Mira: (Roof of the world). Rooftop club with killer views:
The Jet Set Club: (The name says it all.) I've been here. The décor alone is worth the visit!
Premier Lounge: (They've got videos on their site, for a sneak preview of the action.)
OFF THE BEATEN PATH: Is there a path in Moscow that isn't beaten? If so, it's probably to one of the estates on the outskirts of the city. Having been to a few of them, Kuskovo (Russian: Куско́во), is the one I recommend. Kuskovo was the summer estate of the Sheremetev family. Although not as glitzy and golden as, say, the Hofburg palace in Vienna, it's still an authentic glimpse into the glory days of aristocratic Russians. http://kuskovo.ru/en/