WHY VISIT?: The 3rd (or 4th, depending on who you ask) largest city in Russia, Novosibirsk is a mecca for big business, but as the unofficial capital of Siberia, it's also a growing tourist destination.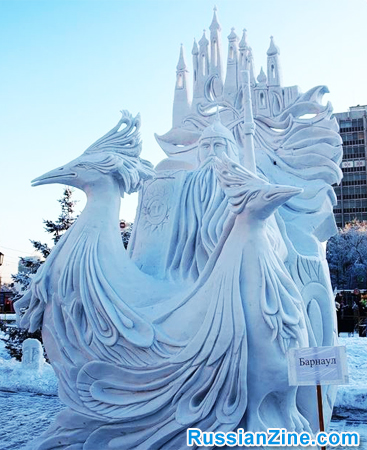 HOW TO GET THERE: Novosibirsk has an international airport, called Tolmachevo. Although you can take a train from Moscow, bear in mind that's a two-day trip and then some! (If you'd like to spend a few days on the train to get a detailed feel for the Siberian countryside, then please go here for tickets: http://www.russiantrain.com)
WHERE TO STAY: The best hotel in Novosibirsk is probably…
Double Tree by Hilton
I know what you're thinking: Double Tree? Though merely a mid-range hotel in the U.S., this is nevertheless the best hotel in Novosibirsk…probably in all of Siberia, for that matter. It's certainly tough to beat the location, right in the city center and walking distance to all the major sights.
http://doubletree3.hilton.com/en/hotels/russian-federation/doubletree-by-hilton-hotel-novosibirsk-OVBDTDI/index.html
Hotel Novosibirsk (Congress)
A close runner-up is the tall, Soviet style hotel by the train station called, appropriately enough, Hotel Novosibirsk. It's a little tacky for them to have a strip club located on premises, but other than that the hotel is nice, and a very fair deal. Here's their site: http://hotel-novosibirsk.ru/eng/
Rent an apartment
For the best deal, I tell people to rent an apartment. I always recommend airbnb's site for Novosibirsk. And though many of the listings are in Russia, there are usually plenty in English, too.
https://ru.airbnb.com/s/Novosibirsk–Russia
WHERE TO EAT
Goodman's Steak House tops my list. Their steaks are world-class, and the staff speaks great English! And check out the fun virtual tour of the place on their site: http://nsk.goodman.ru/en/
La Maison As its name suggests, the main cuisine of this restaurant is French. On premises is also a less formal cafe, and a bakery on the third floor. Located at 25 Sovetskaya St, I'm including a map to help you find it. (This is a don't'-miss spot in Novosibirsk.) Though their site is only in Russian at the moment, there are some good photos of the place and the food.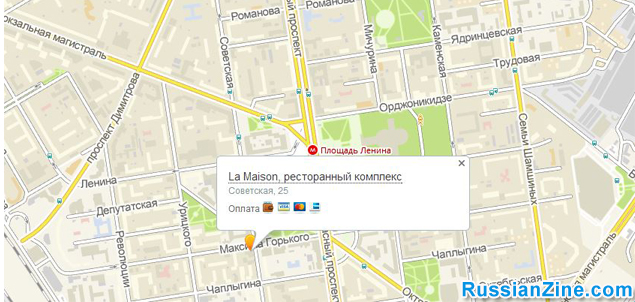 http://lmaison.ru/restaurant/menu/
Beerman and Grill
I think there are two locations for this fun restaurant in Novosibirsk, but the one we went to was in the Novosibirsk Hotel, (across the street from the train station). Open 24 hours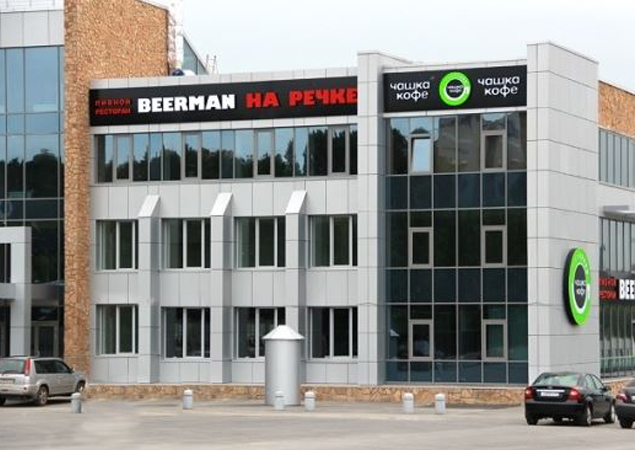 http://beermangrill.ru/eng/restaurant/9225/
Traveler's Coffee Located in the impossible-to-miss dark glass sphere on Kamenskaya St., next to the "Globus" theater. There's also a park with fountains located there. The place is so popular you may want to reserve a table ahead of time. They've got fast, reliable WiFi there, which is a bonus for most travelers. Oh, and the coffee's great, too.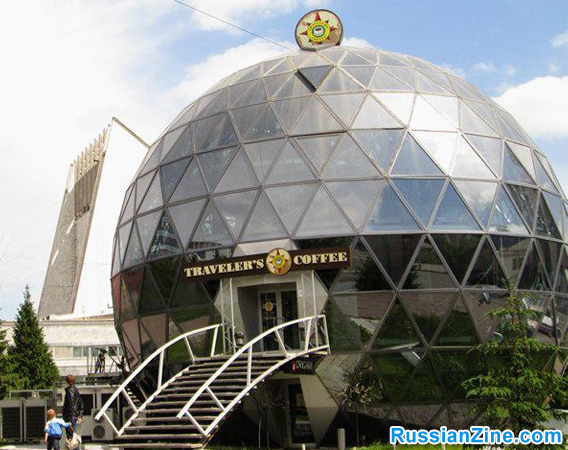 http://www.travelerscoffee.ru/en/places/nsk/sharik
Honorable mention:
If you're feeling homesick for western-style fast food, then head over to the AURA Mall where you'll find Carl's Junior, KFC, Subway and TGI Friday's on their food court.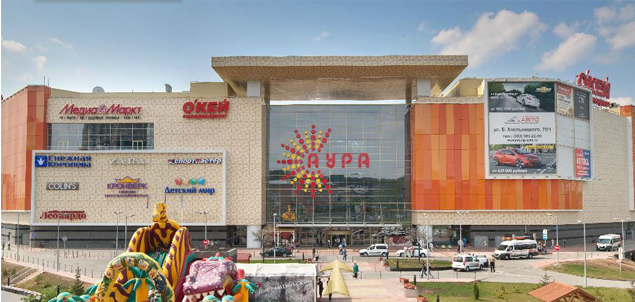 Meanwhile…
Dishonorable mention:
"New York" Pizza (the quotes indicate sarcasm on my part) goes in my Hall of Shame. As a native New Yorker, in my opinion it's a crime for this Novosibirsk Cafe to call their pizza New York style. And yet, thanks to a mention in Lonely Planet, these guys are busy round the clock.
WHAT TO SEE & DO
Lenin Square
This is the heart of the city, and a huge statue of Lenin still towers over the area, a reminder of its Soviet past. There are lots of open air cafes on the square during the summer and it's just a nice place to walk around and people watch. The statue is great as a meeting point, and of course a photo highlight. Since you're in the area you might as well check out…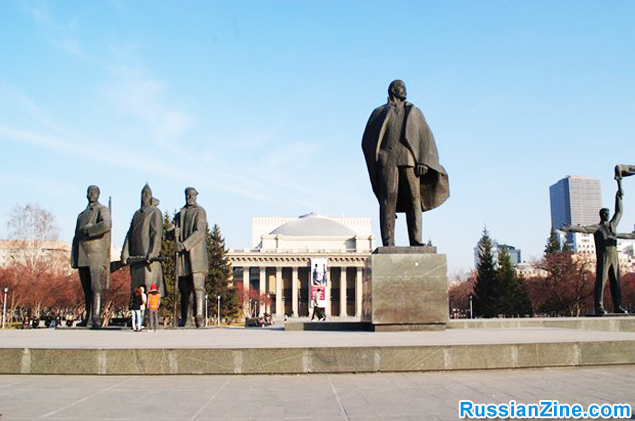 The State Opera and Ballet Theater
Even just a quick stroll around the grounds is worth your time. But if you can get tickets to a performance in this, the largest such theater in all of Russia, it'd be one of the highlights of your trip. The site still seems to be all in Russian, but they may one day have an English version: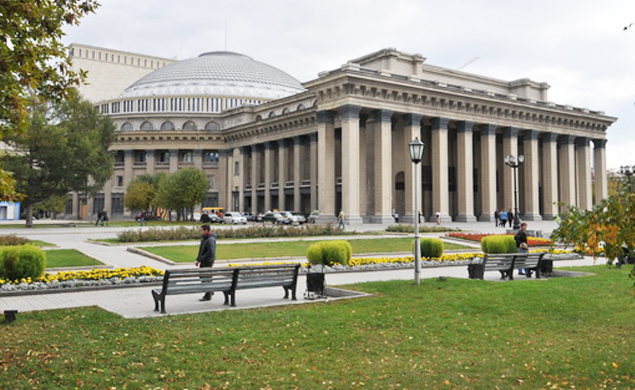 http://www.opera-novosibirsk.ru/
Take a stroll on the Ob River's Promenade
A good starting point is the 'City Start' park on the river, which has a monument to the first bridge over the River Ob. (Aptly, the monument is…a section of bridge.) In the summer, especially on the weekend, there'll be all sort of things going on. Attractions for kids, sometimes concerts, and lots of people strolling along the river.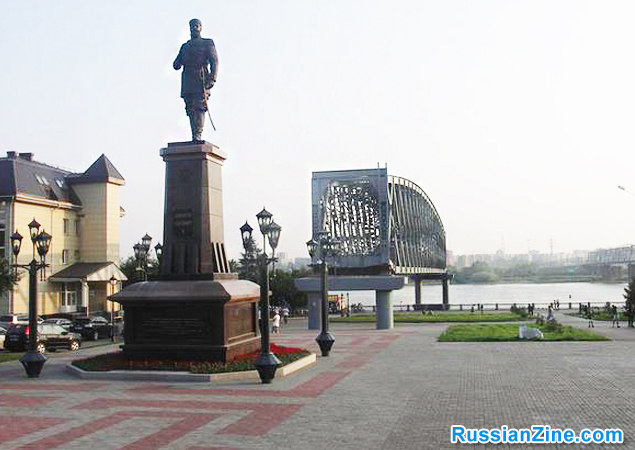 River Cruise
From the promenade you can take a one-hour ride on a river cruise. You can get off on the island the boat takes you to, but just don't be late for the last return ship leaving at 9 PM! Or just go to…
Ob Beach
It can get surprisingly hot in the summer here in Siberia. So much so that people will go in droves to the main Novosibirsk Beach on the River Ob.
Botanical Garden
The easiest way to get to the Central Siberian Botanic Garden is by going down Zolotodolinskaya street to the end. This a great place for a long stroll and a picnic. They're usually open until 5 p.m.
Alexander Nevsky Cathedral
This classic Byzantine style cathedral is beautiful and worth a visit. It's a bit of a hike, though, being at the end of Sovetskaya St. (where it joins up with Chuski Tract.)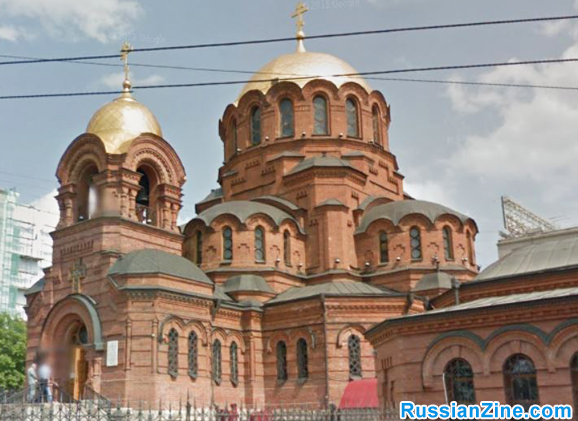 Ride the Metro
Although not anywhere the artistic marvel that its cousins in Moscow or St. Petersburg happen to be, the metro in Novosibirsk is still worth becoming familiar with because it's such a quick, economical way of getting around the city. It'd help to be able to read some Russian first, which is actually much easier than you probably think. Take a look at this RussianAccelerator.com read Russian video.
SHOPPING
There's a whole lot of trickle-down money from the Siberian Oil industry. So much so that Novosibirsk and neighboring cities have undergone a mall-building boom. It really feels like Build it And They Will Come, when you see how well the malls are doing. (Ask locals about the day the Ikea Store opened!)
AURA
The great thing about the AURA mall is how close it is to the center. Just a few minutes on foot from Lenin Square.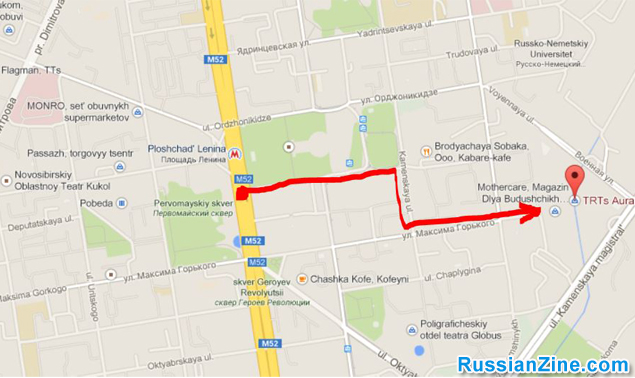 http://planeta-mall.ru/aura/
ROYAL PARK MALL
Located Krasni Prospect 101, just hop on the metro and ride it Gagarinskaya St, then walk the few blocks north to the mall.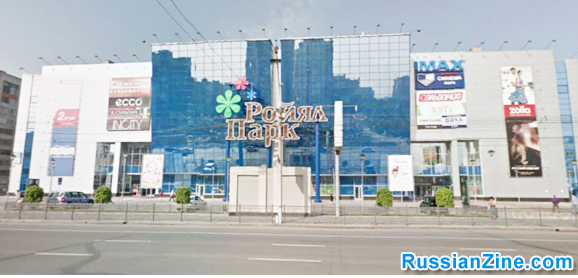 http://www.royalpark.su/way.php
MEGA Mall
Their name says it all. A huge mall, attached to IKEA. It's fun to go with a local who's willing to drive you, but not worth the taxi ride on your own. Although their site is in Russian, you can see all shops they have here: http://megamall.ru/novosibirsk/shops/
Clubs & Evening Entertainment
Three clubs stand out to me in Novosibirsk, two of them jazz clubs…
Truba (the Russian word for 'trumpet'.) Even their logo is cool, with the letters forming a trumpet. I've only been here once, but the music was great. (A blues group from Germany.) Sidenote: Although primarily a jazz club, our waitress informed me that they also feature comedy acts from time to time. So, you'll want to check their site before heading over. http://jazzclubtruba.ru/
Nikuda (Translates as "To nowhere") This place bills itself as an art-club, but it's also a nice restaurant and (primarily) jazz club. http://niikuda.ru/niokr.php
Rock City:
More for a younger crowd, rock City is still a lot of fun. They have quite a few different areas and VIP spots to hang out, so you won't get bored surfing the club. http://www.rockcity.ru/photo/
OFF THE BEATEN PATH:
I'm not normally a big zoo fan, but the Novosibirsk zoo is different. Even if you don't enjoy looking at caged animals, the grounds themselves present a peaceful walk in a rustic setting. Personally, I went for their big cat collection, and it didn't disappoint. For visitor info in English, here's their site: http://www.zoonovosib.ru/about/