I've now been to Ukraine three times in three years! My first visit to Ukraine was in 2011 with my husband and three other family members. Our decision to visit this exotic location was prompted by my Ukrainian heritage: my father had been born in the Poltava region of Ukraine in 1921. In a way, this first trip was a reconnaissance visit to see what the country was like and whether it had in fact thrown off the secretive shackles of its recent past.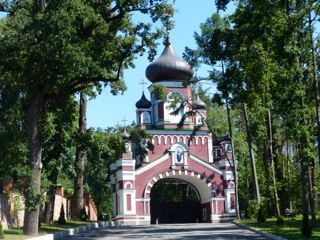 We discovered a vast and diverse country, rich in natural resources and beauty but with a tragic past that underscored the effect of geography on history and politics. Ukraine possesses some of the most fertile Cherozem soils in the world.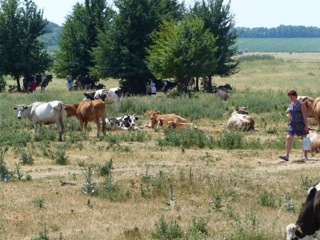 The word Ukraine apparently originates from the phrase that says someone is 'from over or near the border' as the people who originally inhabited the Central regions of the country were generally those who had fled from oppression in neighboring lands. They had wanted freedom and independence which they were given as it suited the Empress of Russia and the Austrio-Hungarian Empire to populate a sparse area as a bulwark of defense against its many invaders.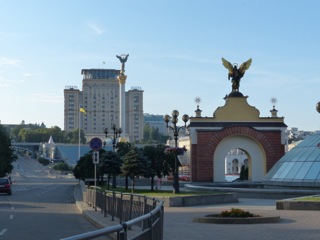 The country's history includes Cossack, Tartar and Mongolian invasions, Crimean and World Wars and the more recent Holodomor (death by starvation) tragedy that has only recently been acknowledged and publicly remembered.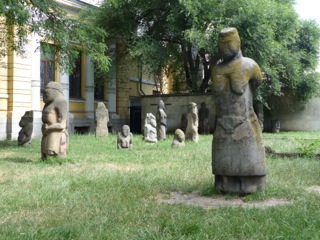 This is a country were the people are still forging a separate identity as Ukrainians. Tensions remain, especially near current borders and in areas close to Polish, Romanian, Moldovian and Russian countries, where sovereignty has changed hands during the course of its recent history some people still prefer their former allegiances.
Ukraine has it all: rivers, mountains, steppes, verdant forests, lush parks, breathtaking panoramas, touches of the orient and a history that includes archaeological ruins going back thousands of years BC. In many parts of the country archaeologists have traced settlements back thousands of years before Christ to the Stone and Bronze Ages; Roman ruins have been excavated and in the south of the country at Zapporizha the traditions of the Ukrainian Cossacks are kept alive.
Language is an interesting pointer to these tensions. Ukrainian is mostly spoken in the western, central regions and villages but Russian dominates as a legacy from Soviet times.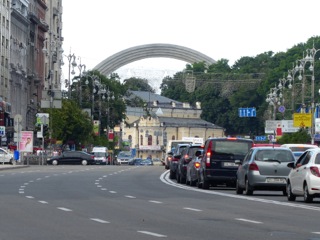 Russian also appeared to be the more universal language throughout the country and one hopes that with its recognition in 2012 as the second official language in Ukraine the staunchly nationalist elements can let go of their legitimate resentments of a past where the Ukrainian language was stifled.
The food has also been a wonderful cultural and culinary sensation. The produce was excellent with salads, both fresh and pickled, served in abundance. Vareniki and Borsch are two national dishes that are favorites with tourists as well as locals. The best vareniki I tasted was a desert with cherries both inside the pastry and the accompanying sauce. If one has the good fortune to connect with a local and be invited home for a meal the experience of a very hospitable and generous culture will be unforgettable! Restaurants too offer many wonderful dishes and one can savor a banquet for a fraction of what it would cost at home.
In 2011 we found people were very friendly, helpful and open which motivated our return trip in 2012 when we allocated a week in Poltava for our search for information about dad's family. Finding our relatives was a tedious, exhausting and often dispiriting task but ultimately dramatic and absolutely amazing. Whilst it is quite a tale in itself, suffice it to say that it is only thanks to the persistence and passion of our guide Margarita, an historian and luck that we were successful. The outcome being that we found my father's 88 year of sister, and met all except one of our cousins who had died the previous month. Remarkably all four siblings, who had survived the Holodomor, loosing their parents at a very young age and World War 2, had lived into their 80s.
My recent trip (July 2013) to Ukraine was with my brother and sister as they also wished to meet our father's sister who is in remarkable condition at nearly 89 years of age. Whilst we discovered more information about the family and met the adult sons of cousins of our father, we also took the opportunity to sight-see.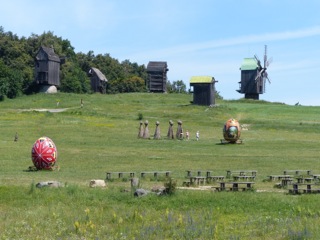 We visited some of the many wonderful museums, monuments, markets and historical places throughout the country.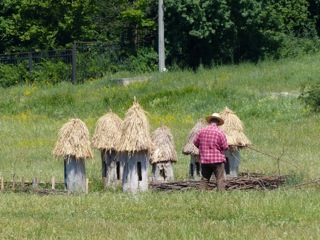 My favorite places are Kiev, Poltava, Kamyanets-Podilsky, Odessa, the Crimea and cruising along the mighty Dnieper river.
Before our first visit I learned the Cyrillic alphabet that was very useful together with a few words of Ukrainian. After finding my relatives in 2012 I made a pragmatic decision to learn Russian as this is understood and widely spoken within Ukraine as well as being more widespread in the world. There are many shared words and Ukrainians have assured me they can always understand Russian. During my last visit in June 2013 I stayed in my cousin's apartment near Kiev for three days. Visiting the local market with her mother, my aunt, each day for fresh produce was interesting and sharing a resident's lifestyle is a very a unique and privileged experience.
Ukraine is good value for Australians and has the attraction of a European culture tinged with exotic eastern elements. It is a fantastic place to visit and despite local problems with corruption at no time was there a feeling of danger or even just vague insecurity. Our travel arrangements have always been organized by Ukraine Tours who have provided us with excellent guides, reasonable accommodation and reliable pick-up and drop-off schedules for trains, planes and private vehicles.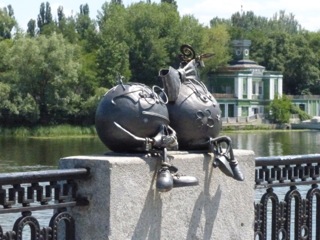 Affordable, individual excursions, with a driver and guide, tailored to our needs have spoiled us for any other type of organized travel.